Due to COVID19 restrictions, Spectators are not permitted at our equestrian events at FHI. Before you attend any FHI event please read the Travel Guidelines from the CDC.
WELCOME TO FAIR HILL INTERNATIONAL!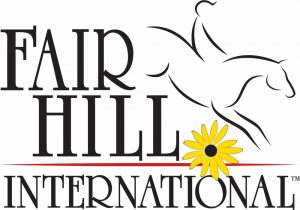 With a motto of "From Green to Gold" Fair Hill International provides opportunities for riders of all levels to train and test their mounts through schoolings, clinics, Starter Trials, and Nationally Recognized Horse Trials – from 'green' novices to 'gold' medal winners
Fair Hill's gently rolling terrain, meandering streams, and thick, lush turf make it the ideal venue for eventing. Its location, halfway between Baltimore and Philadelphia in Fair Hill, Maryland, makes it a popular competition destination.
Fair Hill International runs on the property of the Fair Hill Natural Resources Management Area.
---
NEWS: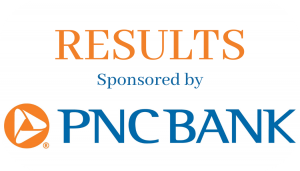 Fair Hill International announces 2021 Starter Trial Series, Presented by Fair Hill Saddlery. Learn more HERE.
The Volunteer signup website is ready for the May Starter trials.​ Sign up at EventingVolunteers.com
PRINTABLE 2021 CALENDAR is online now!
Before you attend any FHI event please read these Travel Guidelines from the CDC as well as these Maryland Travel Guidelines.
Stay safe and healthy, friends!
---
Our Next Event
04/24/2021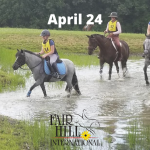 Cross Country Schooling
– 04/24/2021 12:00 pm - 4:00 pm
THANK YOU FOR SUPPORTING FAIR HILL INTERNATIONAL!