REVISED Full Schedule of Events is HERE
Fair Hill International has been hosting Horse Trials since 1998, based out of the Cecil County Fairgrounds in Fair Hill, Maryland.  Horse Trials are three-day events on a smaller scale.  Unrecognized "Starter" Trials have divisions from 18" jump height to the Novice level (2'11" jump height), and are held over one day.  Horse and rider complete a dressage test, a show jumping course, and a cross country course.  Recognized Horse Trials start at the Beginner Novice level (2'7" fence height) and run through the Advanced level (3'11" fence height).  Recognized horse trials are run over one, two or three days.  Again, the same horse and rider do all three phases of competition.
FHI holds three Starter Trials and three Recognized Horse Trials every year, and then caps off the year with the CCI3*-L and CCI5*-L three day event in October.  Fair Hill International is the ONLY place in the world where a rider can begin competing at the Introductory level with 18" fences and can move up the levels to compete in a CCI 5* and potentially qualify for the Olympics.  Allie Blyskal-Sacksen competed in Beginner Novice at Fair Hill in May of 2001.  In October 2013 she won the Dutta Corp FHI CCI** event.  Caitlin Silliman rode in the Elementary division in 2001 (riding a walk-trot only dressage test).  In October 2013 she competed in the Dutta Corp FHI CCI***.  In 2020 FHI will host the first Maryland 5* three day event.
Combined Driving Events are similar to eventing in that there are three phases of competition – Dressage, Marathon, and Cones.  Horses can be single, in a pair, or in a four in hand.  Competition is held over one, two, or three days.  In 1991 the Fair Hill Fall Combined Driving Event joined weekends with Fair Hill International Three-Day Event, so spectators could watch eventing and driving at the same venue on the same weekend.  FHI hosted numerous — USET National Driving Championships at the Advanced level  from 1991 through 2007, the final year FHI held a fall driving event.  From 1996 – 2000 FHI CDE was the final jewel of the Jaguar Triple Crown of Driving which sent the winner on an all expense paid trip to the Royal Windsor Horse Show in England including the free use of a new Jaguar while there.  While we no longer host a fall CDE, Combined Driving has continued to be represented at Fair Hill with the Elk Creek CDE in June, which offers all levels of competition to allow everyone a chance to experience the beautiful Fair Hill property.
Endurance is, in a nutshell, a marathon on horseback.  A traditional endurance race is 100 miles long, must be completed within 24 hours, and the first horse across the finish line wins.  There are numerous veterinary inspections throughout the course, and all horses who cross the finish line must be declared "fit to continue" to earn a completion.  There are also 50 mile and 25 mile endurance rides, as well in 10 mile "Introductory" rides.  FHI began hosting a spring endurance ride, the Foxcatcher Endurance ride, in 2001.  Foxcatcher offers a 50 mile and a 25 mile division plus a 10 mile Intro ride, and has also hosted Ride and Tie events for the past several years.  From 2002 through 2005 FHI also hosted a fall endurance ride in conjunction with the FHI Three Day Event.  The fall endurance ride offered a 100 mile and a 50 mile division.  In 2005 FHI hosted the 100 mile North American Endurance Championship, with teams from across North America competing for individual and team medals.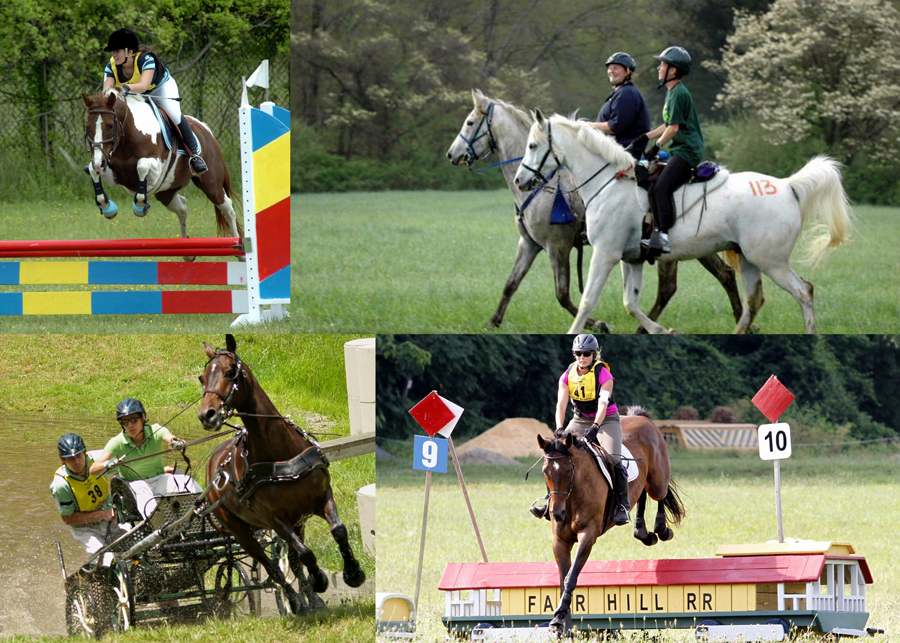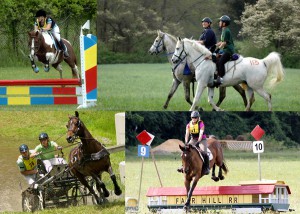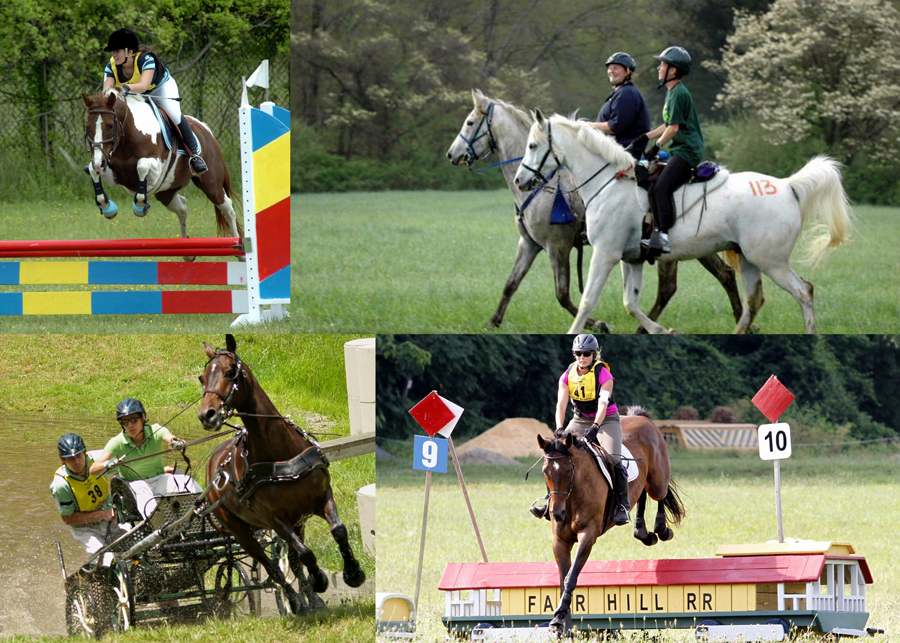 or