Due to COVID19 restrictions, Spectators are not permitted at our equestrian events at FHI. Before you attend any FHI event please read the Travel Guidelines from the CDC.
DERBYCROSS AND CLINICS 
DERBYCROSS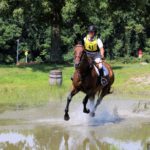 What's a DerbyCross, you ask? It's a combination of cross country and show jumping, all rolled in to one course. DerbyCross is a great learning opportunity for horses and riders looking to gain experience or just have a good time! The course combines elements of show jumping and cross-country and includes a water jump and ditches. The course will not be judged or timed.
We offer Introductory, Beginner Novice, and Novice divisions. You may do multiple rounds, in multiple divisions or in the same division.
We host DerbyCrosses in July and in August. Registration will be online only. Please check back for registration info.
CLINICS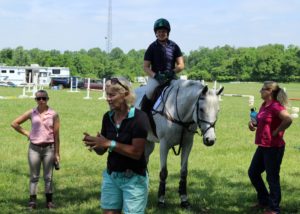 Part of FHI's mission is education. We'll announce when clinic opportunities are available!