Due to COVID19 restrictions, Spectators are not permitted at our equestrian events at FHI. Before you attend any FHI event please read the Travel Guidelines from the CDC.
RIDE TIMES AND ENTRY STATUS

FAIR HILL INTERNATIONAL HORSE TRIALS
SATURDAY SHOW JUMPING ORDER OF GO
SATURDAY CROSS COUNTRY ORDER OF GO
COVID-19 / EHV-1 Procedures for Horse Trials at Fair Hill (CLICK)
NO SPECTATORS ALLOWED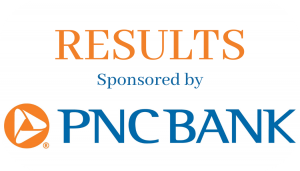 FOR SCRATCHES, SCHEDULING PROBLEMS, STALLS, etc.,
please email coldrenscorner@gmail.com
Day of competition please call Mary Coldren at 302-547-0695
COMPETITION AREAS – HORSE TRIALS
COMPETITION AREAS – GALLAHER ROAD
VOLUNTEERS NEEDED for our Horse Trials.  No experience necessary!  Please sign up at EventingVolunteers or email Volunteers@FairHillInternational.com
Note to Competitors for the Fair Hill International Horse Trials April 9-11, 2021
Just a few friendly reminders and important information:
EHV-1: As if one virus was not enough, now we have EHV-1 as well! A valid Certificate of Veterinary Inspection (CVI) is required of all horses. This form is to be signed by an Accredited Veterinarian within 72 hours of arrival at Fair Hill and include each horse's current Influenza and Rhinopneumonitis vaccination status per USEF competition rules. A copy of the CVI document must be presented for each horse upon arrival. Fair Hill International reserves the right to refuse entry to the grounds for horses that do not have a CVI and current Influenza and Rhinopneumonitis vaccination.
Covid: Yes, we are still under USEF restrictions for Covid policies. Face masks and Social distancing of 6' at ALL times. Only essential personnel are permitted to attend. All persons attending must sign the USEA/USEF waiver.
Stabled horses: Only straw bedding is permitted. One initial bale is provided per stall – additional bales must be preordered by Friday April 2nd.
Motorized vehicles: Per Park rules, no motorized vehicles are allowed on the grounds – leave the mini-bikes and ATV's at home!
Locations and tentative schedule:
All CCI4/ADV/CCI3/INT will do Dressage on Friday in the Main Arena at Gallaher Road, and will SJ and XC at Gallaher on Saturday.
CCI2 will also do Dressage on Friday in the Main Arena at Gallaher Road. SJ will be on Saturday in the Main Arena, but XC will be in Sawmill Field. Follow signs from parking to warmup.
All PRELIMINARY & TRAINING will do Dressage on Saturday in Ring 4 at the Fairgrounds. SJ will be in the Foxcatcher Ring on Sunday, with XC in the Sawmill Field.
MISCELLANEOUS REMINDERS:
Straw bedding only. One bale per stall is included with the stall. Additional straw must be pre-ordered at least one week prior to the event. (Shavings use due to health reasons for the horse or rider must have permission prior to arrival and will not be supplied.)
Dogs must be leashed at all times (including while walking XC prior to competition) per Park Rules
Motorized vehicles are NOT permitted anywhere on grounds per Park Rules. Leave the mini-bikes, 4-wheelers, etc at home. Anyone with accessibility concerns should contact the Organizer to make arrangements.