Equestrian sports consist of some of the most unique competitions as they allow professional riders, juniors and amateurs to compete alongside each other. Fair Hill International hosted its first horse trial in 1989 and has held six horse trials each year ever since, along with their International Three-Day event every October. Fair Hill International ultimately prides itself on being the only eventing venue in the world where we offer grass-roots competition from the entry level and up while also having The Dutta Corp. Fair Hill International Fall Festival designated as the USA Team Selection Event during each Olympic and World Championship cycle.
The Dutta Corp. Fair Hill International Fall Festival offers an upscale alternative for corporate entertaining. Invite your guests to join 15,000 spectators and competitors at our event which showcases the world's top riders and Olympic champions.
MANY THANKS TO OUR SPONSORS FOR 2019
TITLE SPONSOR
PRESENTING SPONSOR
Select Event Group
PLATINUM SPONSOR
Cecil County Economic Development
FEI-Stabling is the Official Stabling Sponsor
GOLD SPONSORS
APGFCU
Boehinger Ingleheim is the Official Riders Lounge Sponsor
Cecil County Tourism
Duane Morris LLP is the Official Sponsor of the Owner's Tent
Dubarry of Ireland is the Presenting Sponsor of the USEA Young Event Horse East Coast Championships
Greater Wilmington CVB
Neogen Corporation
Noble Equestrian
Practical Horseman
PRODUCT and PINNIE SPONSOR
Patterson Price Real Estate
SILVER SPONSORS
Accenture
Chick's Saddlery
East Coast Equestrian
The Equiery – Sponsors of the Equiery People Mover
Fair Hill Saddlery is the Official Vet Box Sponsor
La Quinta Inn and Suites is the Official Hotel
Peak Performance Equine Services
Prestige Italia
Ramsey Ford
Taylor Harris
Triple Crown Nutrition
W.L. Gore & Associates
BRONZE SPONSORS
A & M Tent Events
Atlantic Tractor
Hillside Oil Heating & Cooling – Sponsors of the Volunteer Tent
Major League Eventing
PNC
The Chronicle of the Horse
Unionville Equine
Wells Fargo
Fair Hill International also thanks the following sponsors for their support of the USEA Young Event Horse East Coast Championships Presented by Dubarry:  The Stewart Companies, The Wellwood Restaurant, Rookies Hilltop Inn, Harris Metal Smith, ODEC, Sundance Homes, LLC
MEDIA TRADE PARTNERS
PRODUCT SPONSORS
Bartville Harness
Buckeye Nutrition
Dimples Horse Treats
Cowboy Magic
Equa Holistics
Equine Healthcare International
Eqyss Product
Flair Strips
Grand Meadows
Hound & Hare
Maryland Saddlery
Mrs. Pastures Cookies for Horses
Neogen
Noble Equestrian
Platinum Performance
Posh Pony Boutique
Professional's Choice
Select the Best
Sterling Essentials
Stoltzfus Feed & Supply
Straight Arrow Products
Vita Flex
Full list of Product Sponsors and what they are donating.  Thanks to all for your support!
See what's in our 2019 Competitor Goodie Bags!  Thank you, Sponsors!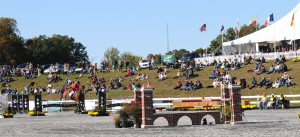 Please click below for our Sponsor and Advertiser Brochure, and join us this fall!  We also have advertising opportunities in our full color program, which is given FREE to all spectators, plus inserted on the website for everyone to see.  It's an excellent way to advertise your business!