Friends of Fair Hill International – 2019
Hosting events that showcase the best in the sport is only one part of FHI's mission. We believe it is also our responsibility to build the sport of eventing by introducing it to new spectators and offering opportunities to train and compete at every level.
In order to grow the sport we need to be the place where an eight year old kid can watch cross country for the first time and say, "I want to do THAT someday," AND we need to be the place where s/he can do it! FHI offers opportunities for every level of horse and rider to train and compete – truly fulfilling our mission of helping horses and riders go from GREEN TO GOLD.
Your support of this mission also allows FHI to lead the way in supporting equestrian sport on public land. As the sport loses more and more three-day events hosted on private land, FHI demonstrates the leadership role our sport can take in investing in land that benefits everyone – riders, bikers, hikers, and nature enthusiasts. FHI's goal is to embrace, not erase, the rural heritage that means so much to all equestrian disciplines.
To sustain all of these activities and to continue to grow to an even higher international level of competition, we need your financial support more than ever. Please make an annual tax-deductible gift now to the Friends of Fair Hill International.
We couldn't continue our mission of being the premier destination for eventing education in the United States without our wonderful Fair Hill Family. Thank you for your generous support.
For further information on how to become a Friend of Fair Hill International, please contact us at (410) 398-2111 or click below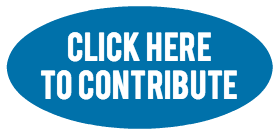 Thank you to our 2019 Friends
Three Star Level
Tim & Nina Gardner
Cynthia & Rupert Rossetti
Two Star Level
Fox Mill Farm
Jacqueline Mars
Tartan Hill Farm
One Star Level
Dr. & Mrs. Peter Blauner
Kathleen Crompton
Jeanne Parry
George Strawbridge
Advanced Level
Coates & Barbara Bateman
Mr. & Mrs. Rick Farquhar
Helen Groves
Ann L. Jones
Suzanne Kloud
A. John Price
Caroline duP. Prickett
John & Nancy Swayne
Intermediate Level
Carol A. Davidson
Fran & Pat Loftus
Diane Trefry