Due to COVID19 restrictions, Spectators are not permitted at our equestrian events at FHI. Before you attend any FHI event please read the Travel Guidelines from the CDC.
QUARANTINI

Once upon a time a terrible pandemic swept the world, canceling hundreds of horse events including most of Fair Hill International's 2020 season.  It made it hard to pay the rent and pay our grass cutters. Because grass still grew.   We needed hope. Miraculously, along came a cute little foal to give us encouragement – to lead us back – to assure us that we WOULD RIDE AGAIN!  Then, so many of our friends donated so generously to raise our little foal and we watched him grow – he's now a two-year-old learning to lunge!  One of our friends, Ingrid Patel, even named him for us: Quarantini.  Perfect!  And we did finally start to RIDE AGAIN!
The pandemic persists, and we still need help raising Quarantini. Every donation, no matter how small, helps Quarantini as he grows up to become a great Eventer!   Please be one of Quarantini's owners and help him reach his next milestone, and keep an eye out for all his other growth spurts!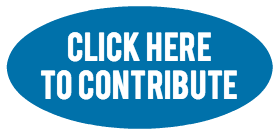 All Quarantini drawings by FHI Founding Member Fran Loftus